Fish Fry
Saint Vladimir Ukrainian Orthodox Cathedral
Annual Lenten Fish Fry
5913 State Road, Parma, Ohio 44134
Fridays: March 3, 10, 17, 24, 31 and April 7
From 4:30 PM to 7:30 PM
---
Freshly Frozen Perogies
available week days 10:00 to 2:00
440-886-3223
---
The Pyrohy Group
Malanka 2017
Malanka 2017 - 01/14/17
The New Year came in with a joyful celebration by the faithful and friends of St. Vladimir Cathedral in Parma Ohio on Saturday January 14, 2017. The festivities included a dinner, desserts, beverages, a late night snack, and of course entertainment throughout the evening. The band Harmonia serenaded the revelers with traditional Ukrainian Christmas Carols and then provided the entire evening with dance music. The revelers enjoyed singing Christmas carols later in the evening as well as bringing in the New Year at Midnight.
(56 images)
Christmas at St. Vladimir Cathedral - 01/07/17
The faithful of St. Vladimir Cathedral gathered together on Saturday January 7, 2017 to celebrate the Nativity of Jesus Christ, our Lord and Savior. The beautiful Divine Liturgy was served by the parish clergy and visiting clergy using both English and Ukrainian and was sparkled with traditional Christmas Carols sung by the parish choir. Parish children read the Nativity readings.
The Nativity Liturgy was broadcast on WJMO AM 1300 in the greater Cleveland area and on their website so that people across the USA and in foreign countries including Ukraine could listen to the audio broadcast.
On Sunday, January 8, the parish was serenaded by the parish youth who sang traditional Ukrainian Christmas carols and English Carols.
(13 images)
Family Night December 2016
The Evening of Wednesday, December 28 was a pleasant time when many of the parish families gathered to socialize. The children sang carols and reviewed the blessed story of the Nativity of Christ. The faithful prayed before their evening meal of pizza and finger foods. The favorite group activity is the game of bingo. There is always laughter when a few people, children included, who seem to win many prizes. This was a fun evening for families and for people of all ages including those not yet a year old to those in their 80's.
(35 images)
Bethlehem Peace Light
Bethlehem Peace Light Once Again Arrived in Parma!
Sunday, December 4th, following the Ukrainian Liturgy, for the 9th consecutive year, the Bethlehem Peace Light arrived at our parish from New York City via Vienna, Austria from the Church of the Nativity in Bethlehem. It remained lit on the Tetrapod until Theophany, January 19th.
The Peace Light first came to the United States in December, 2001, following the attack on the Twin Towers in New York City. It now travels across the country, ending in Seattle, Washington and south into Texas, then Mexico. Everywhere that the Peace Light is taken, the following is spoken:
"We receive this Light as a message of Peace to everyone."
Calendar of Services and Parish Events
Past Events 2015-2016
In celebration of the 25th Anniversary of the Independence of Ukraine, the Ukrainian Village Committee and the City of Parma Ohio sponsored a parade on Saturday August 27. This was the 7th Annual Parade in Ukrainian Village. Our Bishop Daniel walked with us in the parade. Our float, provided and made by Mike and Tanya Dobronos won First Place in the float competition.

Two youths from St. Vladimir parish elected to National Executive Board of the Junior Ukrainian Orthodox League at the annual convention held in Coatesville Pennsylvania on Saturday July 30, 2016. Orest M. was elected as the President and Sophia D. was elected as the Financial Secretary of the Junior UOL National Executive Board.
Notes from the UOL Convention
Mark Host receives an award of an icon in the UOL Annual Essay contest. Mark Host along with seven other delegates from St. Vladimir Ukrainian Orthodox League Chapter, Parma Ohio, are attending the 69th Annual UOL Convention hosted by Holy Ghost Parish in Coatesvlle Pennsylvania.
Pictured from left to right Teresa A. Linck, Essay Contest Chairman; Mark Host; in background, His Eminence Antony, Metropolitan & Prime Hierarch of UOC of the USA and Diaspora.
June 13-17, 2016 Vacation Church School
May 1, 2016 Holy Friday and Paschal Celebration of the Risen Christ.
April 24, 2016 Archpastoral Palm Sunday Visit to St. Vladimir Ukrainian Orthodox Cathedral in Parma, OH!

The students of St. Vladimir's Taras Shevchenko School of Ukrainian Studies
present a program in honor of the Ukrainian poet Taras Shevchenko
March 12, 2016 Ambassador of Ukraine to the United States, Valeriy Chaly visit
Bishop Daniel's St. Vladimir Cathedral and its Taras Shevchenko School of Ukrainian Studies.
January 18 Youth Volunteer at St. Herman House
January 10 The youth bring the good tidings of the Birth of Jesus Christ
Consistory Office of Public Relations: Celebration of the Nativity of our Lord in
Parma, OH!: http://uocofusa.org/news_160109_1.html

January 7 Christmas Pontifical Divine Liturgy and Celebration at St. Vladimir Cathedral
December 20, St. Nicholas visits the children of St. Vladimir Church School
December 19 St. Nicholas visits children of Parish Ukrainian School.
The Phoney War on Christmas - Really? by Rev. John Nakonachny in the Parma Observer
December 6, Pan Orthodox Christmas Concert
November 30 Bethlehem Peace Light Arrives in Parma
November 19 St. Nicholas Program of the Parish Ukrainian School
August 22 Ukrainian Village Parade 2015
June Vacation Church School 2015
May 25 Graveside Services at Brooklyn Heights Cemetery
May 24 American Fallen Heroes Remembered
May 20 Spring Concert of the Music and Art Classes
May 17 Artificial Famine The Holodomor 2015 Commemoration
---
_______________________________________________________
MEMORY ETERNAL

Vechnaya Pamyat Вiчная ïï Пам'ять!

---

---
---
---
Links to Orthodox Affiliates
Ukrainian Orthodox Church of the USA
Orthodox Christian Education UOC of USA
Greater Cleveland Council of Orthodox Clergy
St. Vladimir Cathedral's Taras Shevchenko School of Ukrainian Studies
ORTHODOX CHRISTIAN NETWORK The Orthodox Christian Network is a commissioned agency of the Assembly of Canonical Orthodox Bishops of North and Central America
OCF Orthodox Christian Fellowship This is the official campus ministry organization of the Assembly of Canonical Orthodox Bishops of the United States of America.

Zoe for Life ZOE is a charitable organization offering a wide variety of resources and support for women in a crisis pregnancy:

Zoe House ZOE House is equipped to provide free and confidential services to clients.

St. Panteleimon Orthodox Christian Outreach A Pan-Orthodox ministry that displays Christian love, mercy and compassion to the individuals, families and facilities it serves.

Ancient Faith Radio
St. Herman House Cleveland FOCUS

St. Mary of Egypt Orthodox Mission and Chapel
Current Schedules of Services and Events
Current Schedule for this week.

Calendar of Events for 2016-2017 English
Calendar of Events for 2016-2017 Ukrainian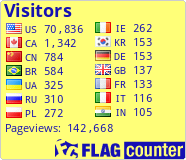 Information on Stewardship
UOL of USA Office of Stewardship
http://uocofusa.org/stewardship.html
The First and Finest by V. Rev. Robert Holet
http://www.orthodoxsteward.com
Mr. William Marianes, a member of the Greek Orthodox Archdiocese of America, a dynamic lay leader and teacher who serves as legal consultant to the Assembly of Canonical Orthodox Bishops of the USA.
http://www.uocofusa.org/news_141104_1.html
Igniting the Flame of True Orthodox Christian Stewardship
http://stewardshipcalling.com/